Check Out Our Designer Frames
Look Great With Your New Prescription
Feel good!
Healthy sight is a way of life.
Eye Allergies? 
Don't Let It Get You Down!
Comprehensive Eye Exams
Know what to expect.
Eye Exams For Kids
80% of Learning is Visual
Advanced Technology
Read about our latest tests and equipment.
Welcome to South County Eye Care Optometric Group
Eyes are important indicators of overall health, and comprehensive eye care goes beyond a prescription for glasses or contact lenses. At South County Eye Care Optometric Group, we take the time to get to know you, your eye care history, and your vision needs. Our optometrists provide the expert care, advice, options, and follow up you need whether you are a new patient or an existing one.
Detecting Diabetic Retinopathy
Early signs of diabetic retinopathy can be detected through a comprehensive dilated eye exam. Read more here
Do You Suffer From Itchy Burny Eyes?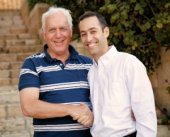 People with diabetes are at an increased risk of developing specific ocular diseases, such as glaucoma, diabetic retinopathy and cataracts. Nowadays, advanced optometric technology allows our eye doctors to spot signs of diabetes in your eyes as soon as they appear.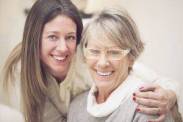 Diabetics have a higher risk of blindness than those without the disease. That fact coupled with the superior prognosis of early intervention, makes it easy to understand why optometrists and doctors say routine eye care is absolutely essential.
Diabetes is the leading cause of blindness in adults between the ages of 20 and 74. Proper diabetic eye care involves comprehensive eye exams at least once a year in order to minimize the risk of diabetes related eye conditions going undetected and untreated.
Although many positive effects have resulted from the various devices in our everyday lives, a darker, more dangerous side exists to all of this progress and convenience. Blue light, also known as high energy visible light, is emitted by many of these electronics, and is a serious threat to eye health which was previously unknown and irrelevant in generations past.
May 28, 2017
You Don't Have to Live With Dry Eyes Have you noticed that your eyes feel chronically dry, itchy, scratchy or even sometimes watery? Many people that have these symptoms just go on with their lives until the symptoms become unbearable. What they don't realize is that these are signs that...